27/08/2017 - Lifestyle
Studio quality at home
BEOSOUND 35
Even at low volume all nuances of a music or the radio news are clearly audible. With BeoSound 35 you don't have to raise the volume to enjoy a full, pure, soft and crystal clear sound.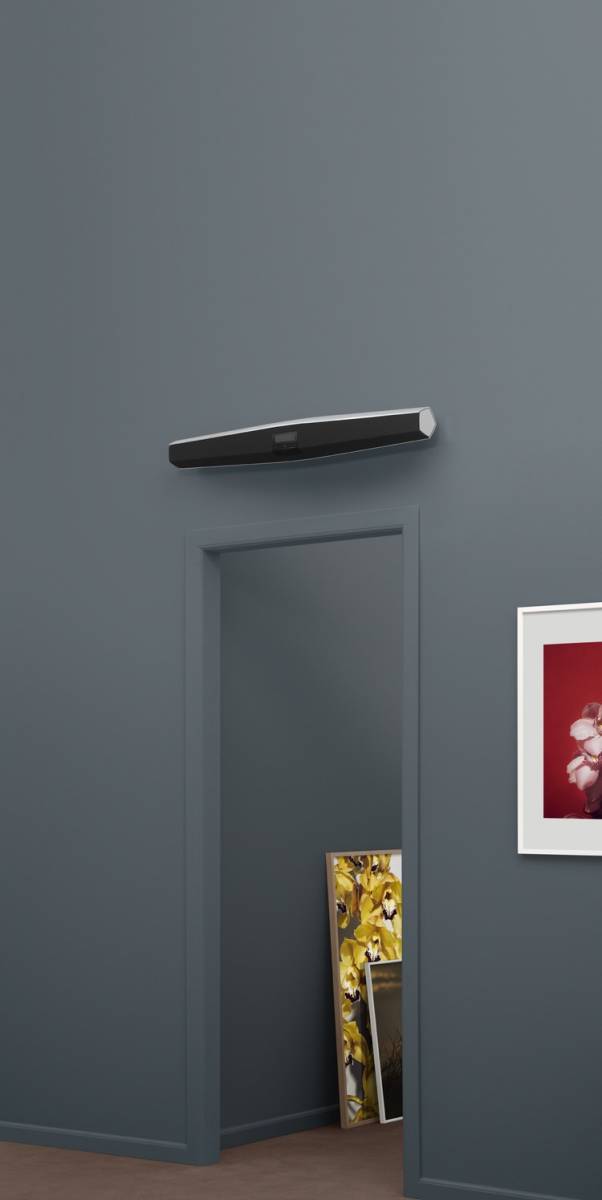 One speaker, a textile grille and an aluminium stand. A brief user manual, four screws and one power cable. Assembly and installation take 5 minutes. Maximum. With their stylish BeoSound 35, Bang & Olufsen find their place in your home as easily as big systems find their place in a studio or discotheque. And the result is awesome.
Through Wi-Fi and Bluetooth, you can access multiple music sources, whether working on its own or via a smartphone or a tablet. The speaker has a small luminous control panel that can also be managed by the B&O Play app that is available for Android and iOS and be linked to a multi-room configuration. But the BeoSound 35 also works as an independent music system, with integrated access to TuneIn radio stations, Spotify, Deezer or any other service alike.
In the front, the walls in black acoustic fabric integrate an intuitive touch interface (volume and source management directly from BeoSound 35 or from a smartphone and tablet).
This sound system was designed with three sides in mat sand-blasted aluminium and two sides in fabric to let the sound of the bass and treble loud-speakers flow from each side to the centre, a little more voluminous than the extremities. The sound experience is balanced throughout the room in a 180° angle from the pentagonal speakers, covered in the back with a thick layer of aluminium that ensures stability. Whether you're listening to radio news, Frederic Chopin, Miles Davis or Led Zeppelin, you will have a whole new sound experience through this system that easily blends in your home decoration, be it antique or contemporary.
Subscribe to the Newsletter
Subscribe to the Newsletter
To keep the emotion, subscribe to the Newsletter