24/07/2019 - Portraits
by nathalie marchal - photos longines
A rising star
In the world of dressage
His determination is tangible. And, for him, elegance is more than an objective, or even an achievement: it's a requirement. He has recently become an Ambassador for Longines.
We caught up with him.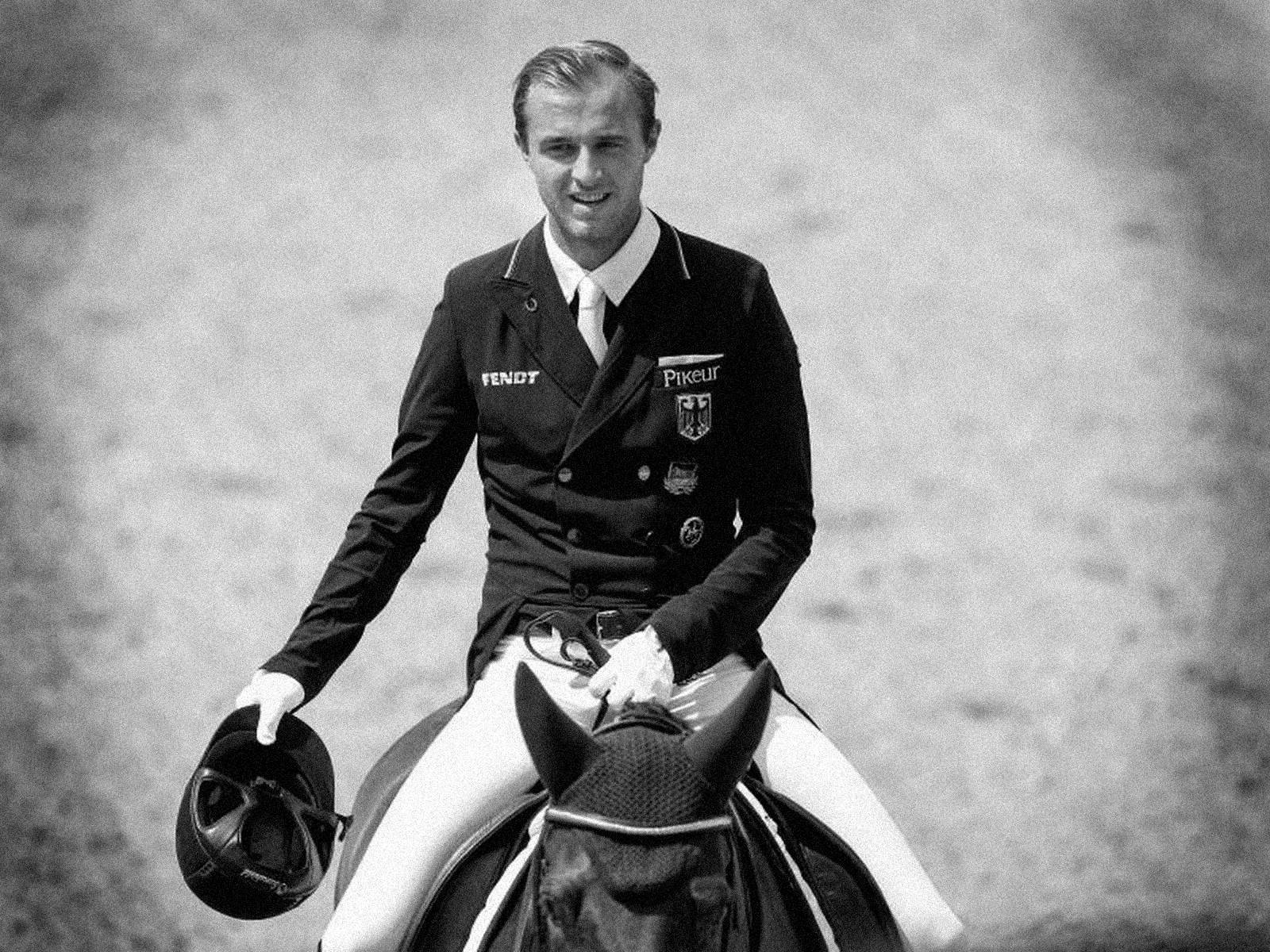 At the age of 24, the German rider Sönke Rothenberger can pride himself on having already notched up an impressive number of victories. But it doesn't seem to have gone to his head, far from it. During our interview, this athlete – who is already an Olympic champion –returns frequently to the concepts of work, effort and perseverance.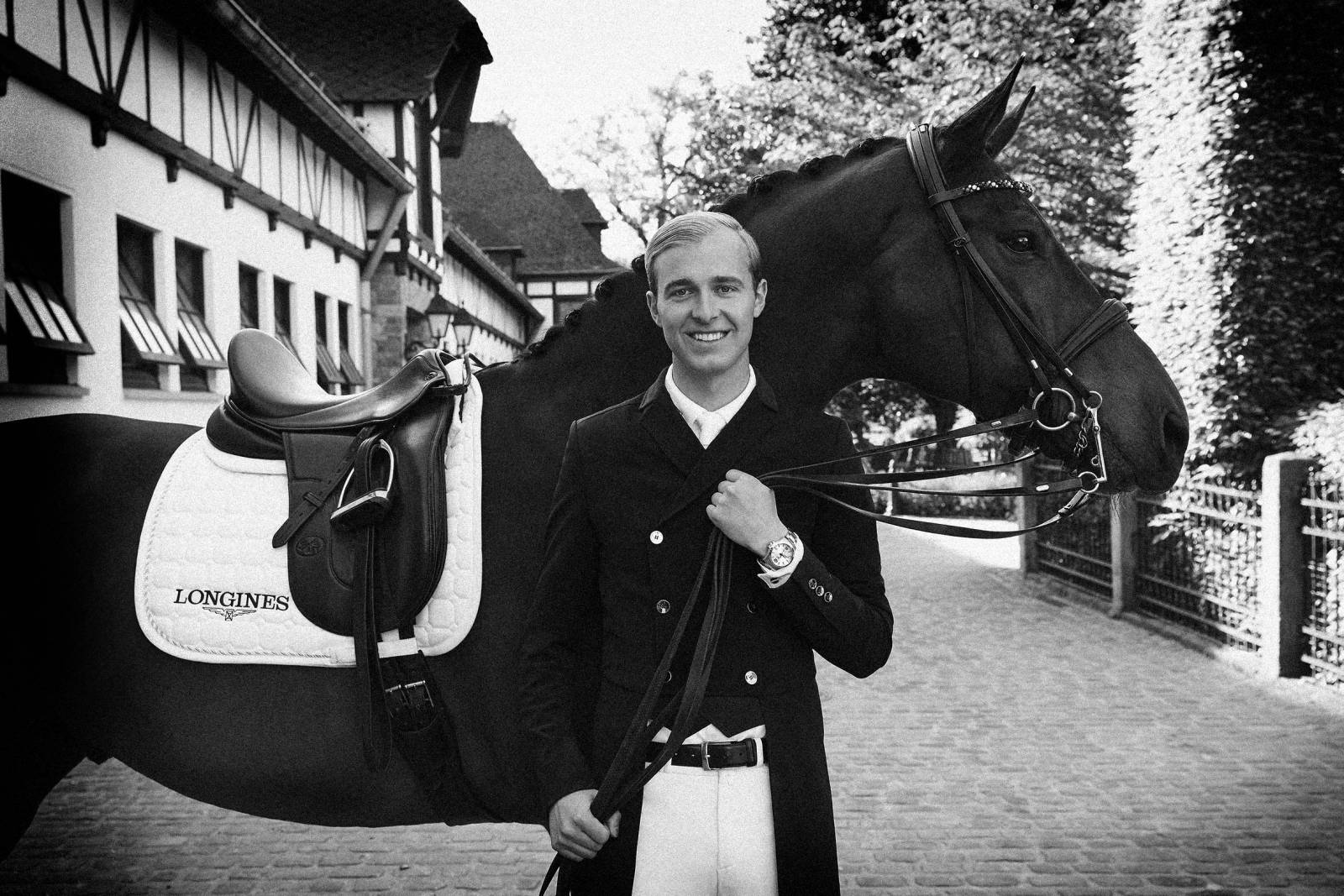 H: Sönke Rothenberger, what was it that attracted you to dressage in particular?
Sönke Rothenberger: My parents are both distinguished competitors, so I've been immersed in the world of horse riding ever since my earliest childhood. I could ride before I could walk! As a result, I instantly developed a passion for this field, and for dressage in particular.
Your career is impressive. Among other things, you won the gold medal in the team dressage event at the 2016 Olympic Games in Rio de Janeiro. How did it feel to be Olympic champion?
It's the biggest dream you can have! Achieving that goal has allowed me to focus on some new objectives, such as the individual gold medal at the forthcoming Tokyo Olympics, the Grand Prix in Aachen and the Longines FEI European Championships in Rotterdam.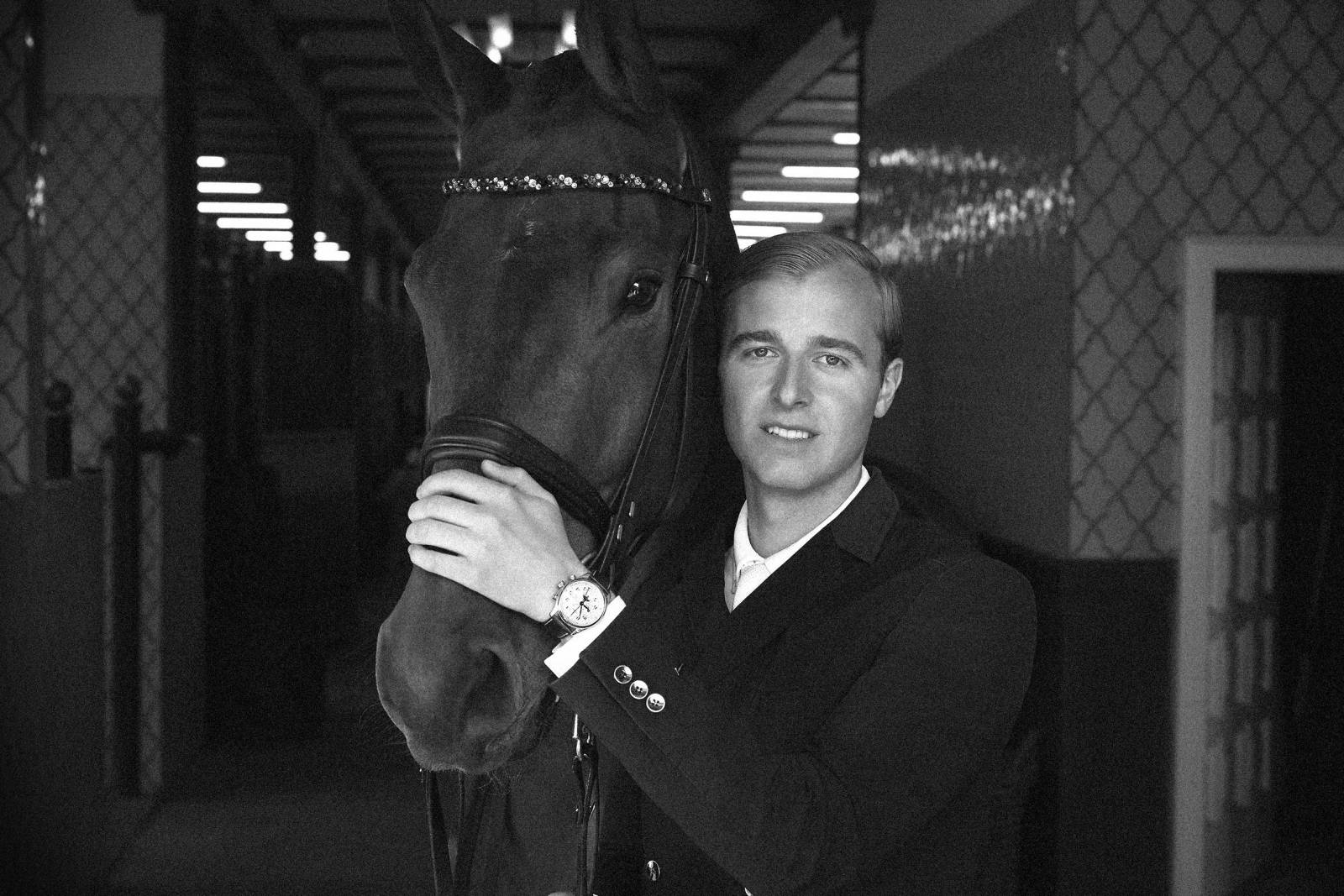 "For me, elegance is the ability to make something very complex appear simple."
You currently train with four horses. Do you have a favourite among them with whom you have a particular connection?
Cosmo is my "lucky" horse. He has a really special character which makes him unique. He's the kind of horse who constantly presents you with new challenges, and who requires a lot of attention and lets you know at once when he needs something.
What, in your view, are the main requirements for dressage?
From the rider's point of view, it's a question of motivation and desire. You have to get up each morning telling yourself that you have chosen this way of life and that you really love what you do. Regarding the horse, the most important thing is to have total control over the three gaits: walk, trot and canter. You can't have one that's weaker than the others.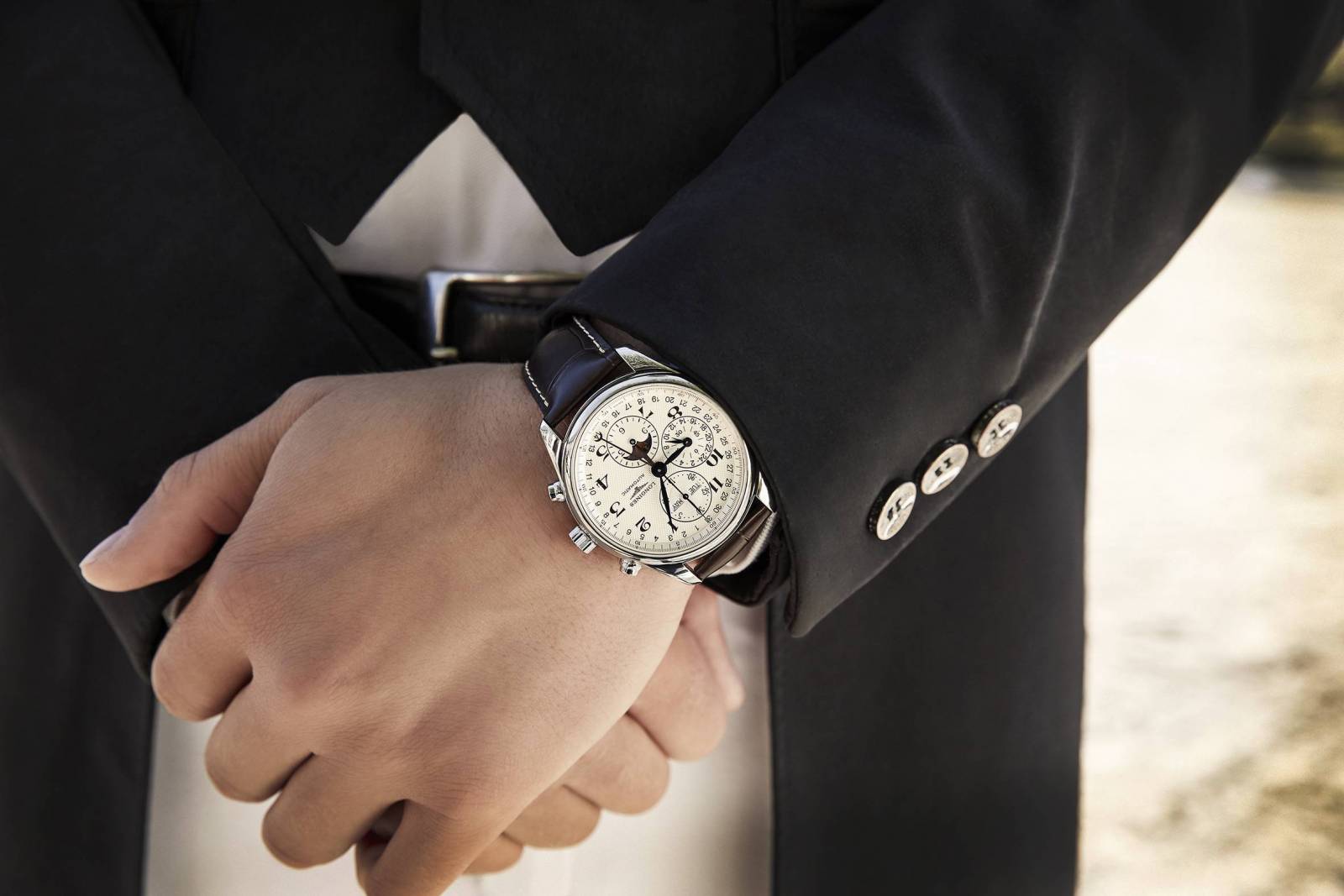 The Longines watches worn by Sönke Rothenberger:
-The Longines Master Collection: a sophisticated look for a smart occasion
-The Conquest Classic: sporting elegance when training horses
-The new Conquest V.H.P., in black ceramic: ideal with casual clothes for going to university
You have become a Longines Ambassador of Elegance. What does that represent for you?
The values demonstrated by Longines in its craftsmanship are the same as those I try to display through dressage. Elegance and precision are integral to the brand, and are reflected equally in this discipline. I'm very proud to be one of their ambassadors.
What advice would you give to young riders who dream of becoming a champion like you?
The most important thing is to remain motivated at all times, to strive constantly for self-improvement and to persevere continuously, while always being mindful of the horses and their welfare.
Subscribe to the Newsletter
Subscribe to the Newsletter
To keep the emotion, subscribe to the Newsletter