By Nathalie Marchal
Longines World's Best Jockey
Honoring race track champions
Since 2014, the contribution of jockeys to the "sport of kings" has finally been recognized, thanks to the joint initiative of longines and the ifha.*
Based on a world ranking recording points throughout the year, the Longines World's Best Jockey award is given to the best of these athletes. How is this determined?
The assessment criteria are based on results obtained during the 100 highest-ranked international Group 1 races, according to a list established annually by the same handicappers as for the Longines World's Best Racehorse Rankings.
Lanfranco Dettori – known as 'Frankie' – this unbelievable jockey who has his own statue on the Ascot Racecourse...
A Wonderful Acknowledgement
When receiving his title, the world's best jockey is given a Longines timepiece, along with a replica of the Longines World's Best Jockey vase. This crystal vase, created by Allison Hawkes, was inspired by the Apollo fountain in the gardens of the Château de Versailles. Adorned with a team of wild horses, the vase also features the engraved name of the winning jockey.
Dettori's Jump
In 2015, Hong Kong hosted this ceremony once again, as the first edition during the Longines Hong Kong International Races gala. This time the award went to a jockey with an impressive record, honored for his year of exceptional successes. Born in Italy and based in the United Kingdom, he won five of the 100 highest-ranked Group 1 races in the world, four of them with Golden Horn, who in 2015 took second place in the Longines World's Best Racehorse ranking.

Known for his highly inspired mount, this champion jockey is also known for his famous "flying dismount." Lanfranco Dettori – known as "Frankie"– has the tradition of literally jumping from his horse after a victory. The tradition is like a signature of his delight. Like an acrobat, he launches himself vertically from the saddle, arms extended to the sky, before landing on the ground, feet together and a wide grin on his face... And rushing over to offer his sincere congratulations to the owners of the horse.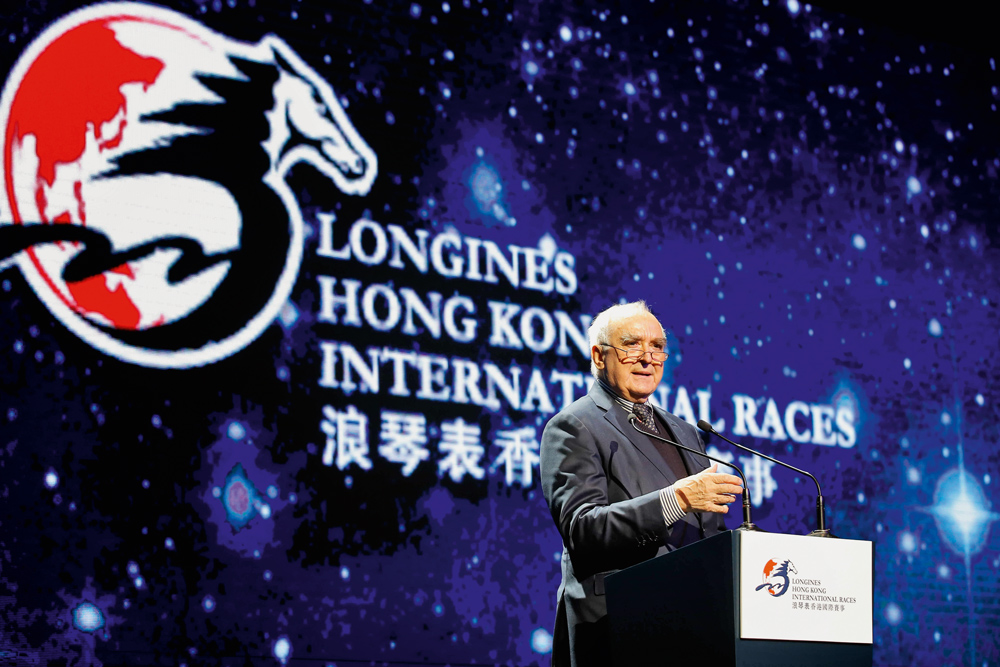 The hunger to win
He may place his signature on his feats with this playful touch, but Frankie Dettori is at the very top of a ranking so competitive it will make your head spin. That doesn't prevent him from being highly appreciated for his zest for life, his precision on the track, and his suave and distinguished side, smiling and cheerful – charms typically associated with his native Italy. What stands out, though, in this man who is anything but typical, is his smooth style combined with a fierce determination, cunning approach, and remarkable strength. In other words, all the ingredients to make this incredible jockey who has his own statue on the Ascot Racecourse. This honor is linked to a date: September 28, 1996. On this date, he took no less than the 7 events of the day – a first!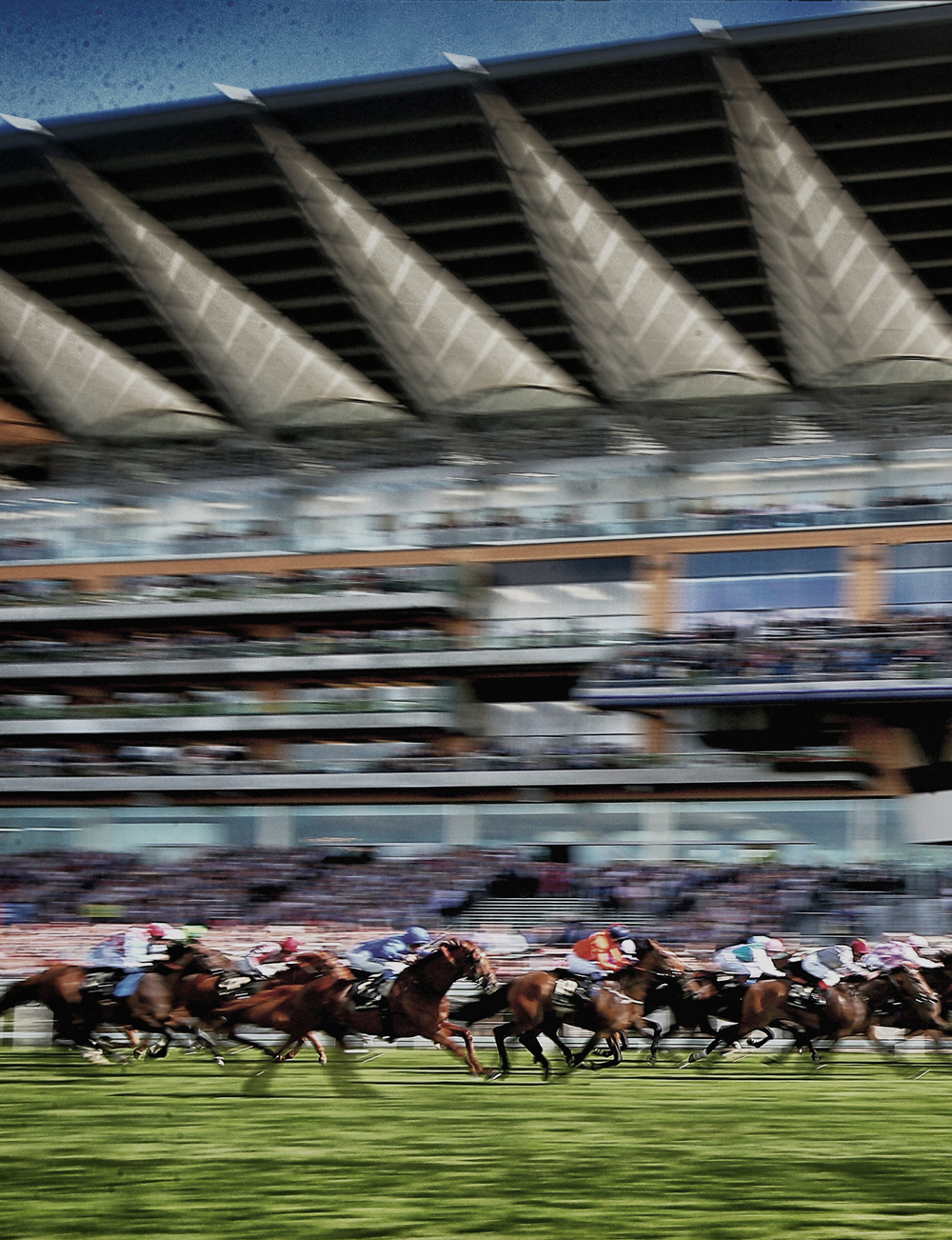 Leaving his mark on the world of flat racing
The only one of his kind, Frankie Dettori continues, at 45, to leave his mark on the history of flat racing across five different continents. His father, Gianfranco Dettori, was himself a champion jockey in Italy in the '70s. Frankie was immersed in this environment. Having left his home country at a young age to learn the jockey trade with Luca Cumani in Newmarket in Suffolk – a city in the United Kingdom known for its history of horseracing, he signed his first riding contract in 1990 with the Godolphin stable, paving the path for a long collaboration and countless successes. Freelance since 2012, the indefatigable transalpine champion—who miraculously escaped a terrible airplane accident and is also a husband and father of five children—has never ceased to embrace life, and his wins are like a spring thrusting him into the sky with each success. With more than 200 Group 1 wins under his belt on five different continents, he has never stopped doing "Dettori's jumps"!
* International Federation of Horseracing Authorities
Subscribe to the Newsletter
Subscribe to the Newsletter
To keep the emotion, subscribe to the Newsletter