18/06/2017 - Lifestyle
By SERGE VANMAERCK
ANDRE AGASSI
"WELL PLAYED!"
Andre Agassi has always been an unconventional tennis player. Born in 1970 in Las Vegas, his father was from Armenian descent, brought up in Tehran. Andre's childhood was far from being happy, which surely explains his involvement later on in helping disadvantaged children. He has won 60 men's single titles on the ATP circuit, of which 8 Grand Slam tournaments and one Masters. Between Roland Garros and Wimbledon, he comes back to the front stage as Novak Djokovic's coach.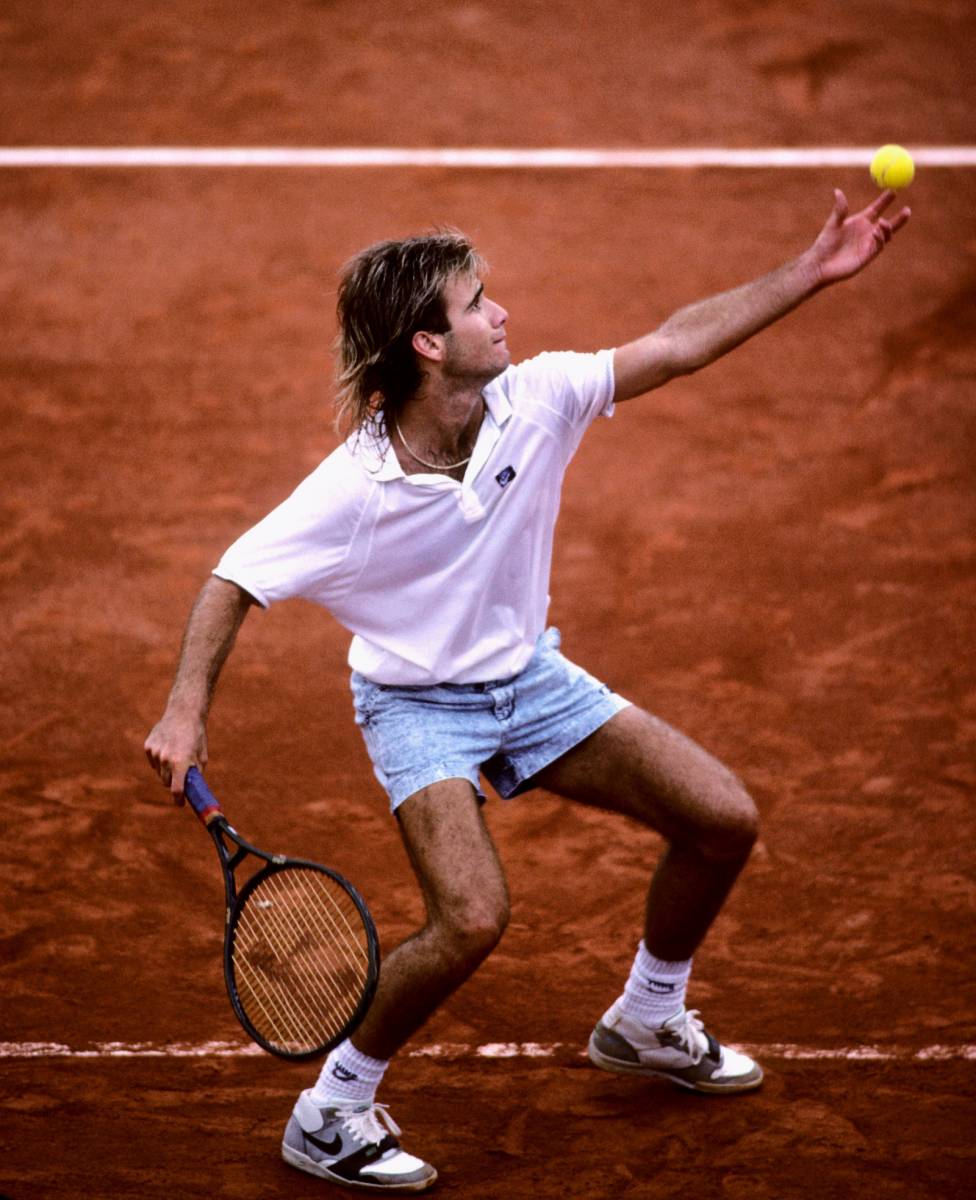 Andre Agassi (USA) at the 1988 French Open
If God exists, what would you like Him to tell you when you arrive in Heaven?
Well played!
What made you want to become a professional tennis player?
I didn't have the choice. Fear is what drives you the most when you don't know what else to do. My father pushed me and wanted me to be the best. Even though my performance was more than just fair, deep inside all I felt for tennis was contempt. I was 27 when I realised I could play for myself, for my own pleasure, and not as an obligation. Until then I had always believed that the only possible response to what I was asked to do was to win. At this point I had literally fallen into in a very dark place and had to make important decisions that would change the rest of my life.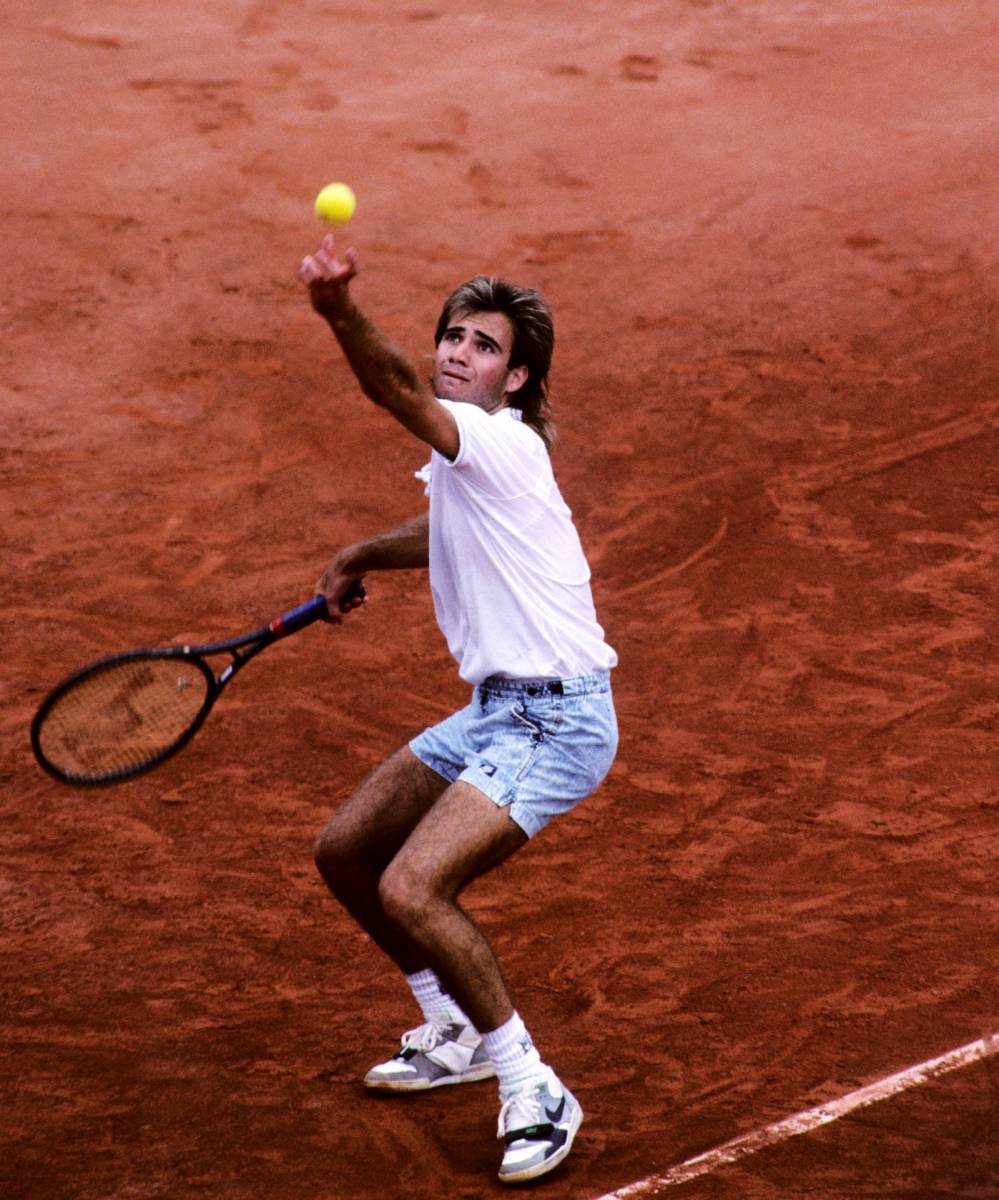 What was your dream job when you were a child?
I was not allowed to dream when I was a child. My father would admonish me all day long about who I was and what I was supposed to do. This started before I was seven years old.
What's the best memory of your career?
The thing I am the proudest of is having been capable of going from the top to the darkest place and then making it back to the top. This made me start from zero, go back to knowing myself and to learning everything all over again.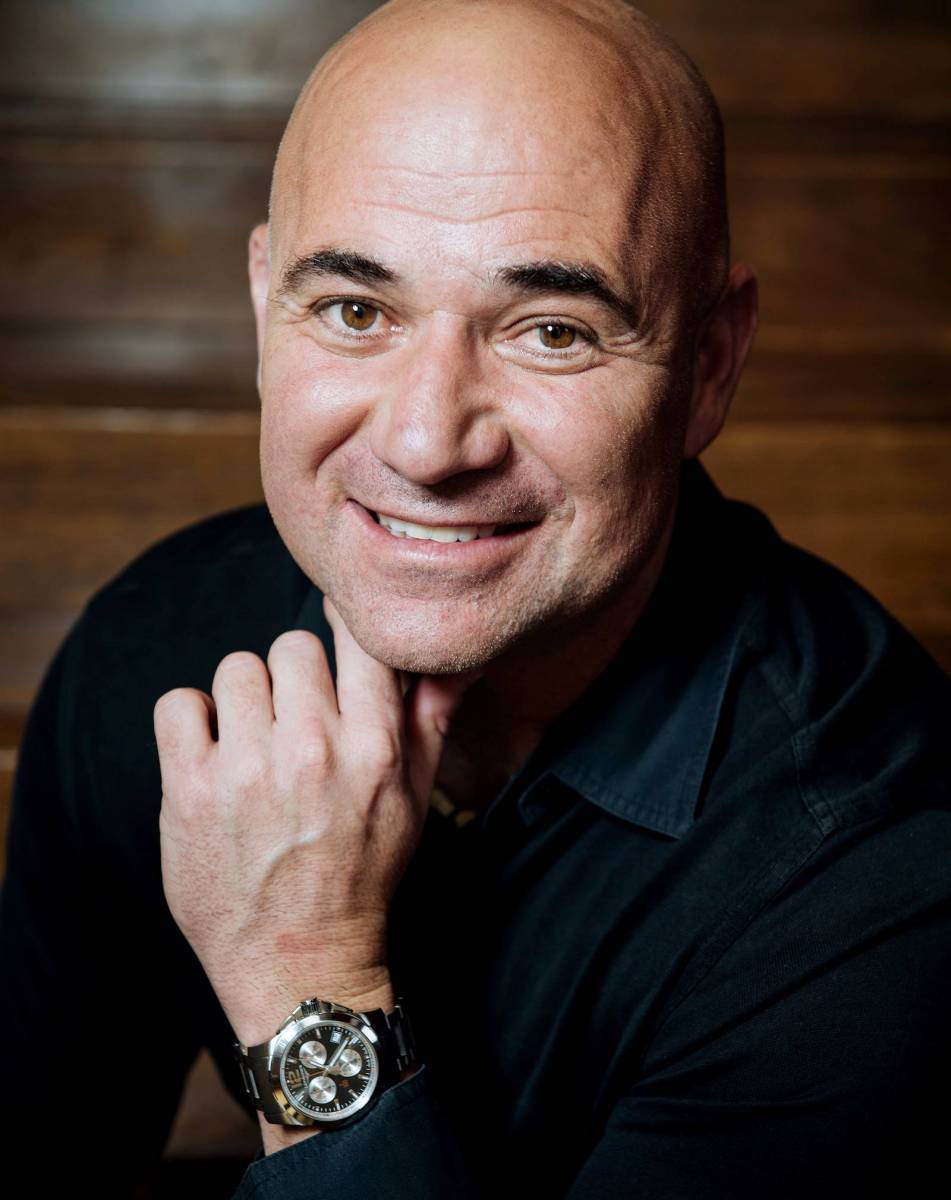 As Longines Ambassador of elegance
How would you describe today's tennis?
I have never seen tennis as a pleasure or a glamourous sport. I have always seen it as a solution to a problem. What is tennis? Two players facing each other, each one trying to beat the other. The money involved in this sport can either distract you or act as a short-term motivation, but in my opinion, money changes people around you more than it changes yourself. This said, money allows you to have more distractions and preserves you from reality.
You are a Longines Ambassador of Elegance. Elegance is a key word for this brand…
Each person reshapes this word according to their very own world. For me, elegance means living to the fullest and as honestly as possible. It means being committed and comfortable in your own skin. I chose to work with Longines. They came to see what I was doing for disadvantaged children through my foundation and I realised we could do lots of things together. They wanted to get involved and I realised there were multiple opportunities that could be seized on behalf of children.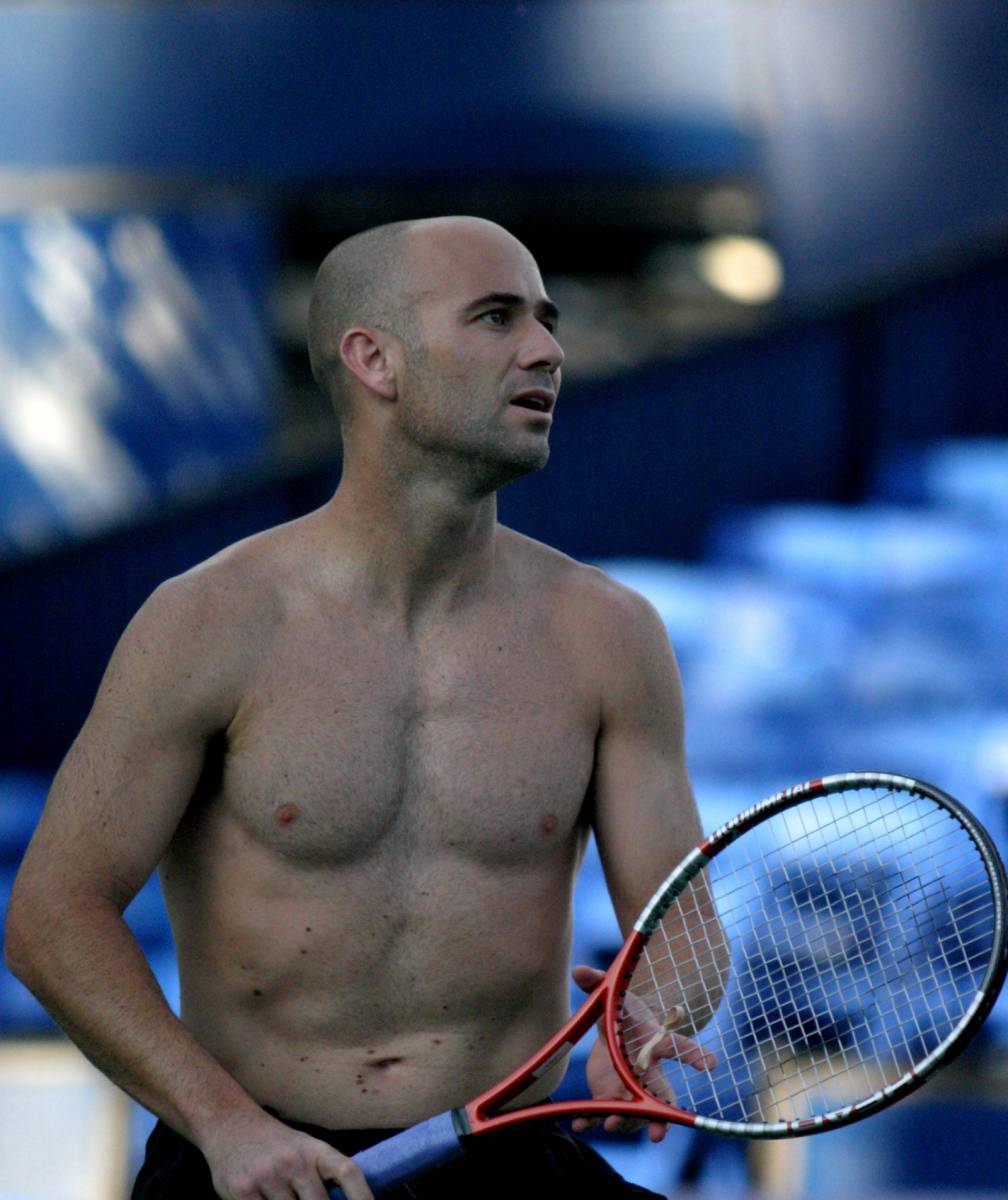 Jul 16, 2004; Los Angeles, CA, USA; A lean & mean looking ANDRE AGASSI warms up before his match with Tommy Haas in the Mercedes Benz Cup at UCLA
With « Open » you have written a very honest autobiography. How do you feel about this book today?
I wrote this book having my children in mind. They have always been my biggest filter. I was aware that once written those words were going to live forever. I wrote this book to understand my life, to give it a meaning, and hoping that by reading it people would better understand themselves. This book is not about tennis or about my children. When I think about the book, I think about every human being, about life, about labelling people, about forgiveness and gaining control over our own lives, about our fears, doubts, questions, our victories and defeats. In fact, everything that all human beings experience throughout their lives.
How did Andre Agassi become the person he is today?
Sooner or later, life will make you humble. Very often life makes you vulnerable and when you are exposed you are confronted with profound troubles. My tormented perfectionism in a world where it's impossible to be perfect has made me the person I am today. Humility teaches you how to fight at a very young age to make you understand this. For me, this happened at 27 years old, a determinant moment in my life. And since then I never stopped learning every day. Today still. It's a continuous fight to make sure your life reflects what you believe in.
Who are your friends in the tennis world?
The word « friend » is very important to me. Someone that you like or who you talk with is not your friend yet. There are many people I like and respect in the world of tennis. Our paths cross at times, but that does not mean they are my friends.
What talent would you like to have?
(after careful consideration) I have always envied people who have a musical ear, who can easily learn a foreign language or imitate a peculiar accent. It's a part of my brain that is not active and a talent I would love to have.
What are the plus and the minus of your character?
I think the strengths and weaknesses of all human beings are the same. I remain a tormented perfectionist. It's a strength and a weakness at the same time.
Why have you decided to coach Djokovic on top of all your other occupations?
I'm not being paid for coaching Djokovic. I decided to do this in my spare time and to see how I could help him in any way. This engagement requires a well-balanced life. Rest and sleep are very important, because if you want to conquer the world you need to be well-rested.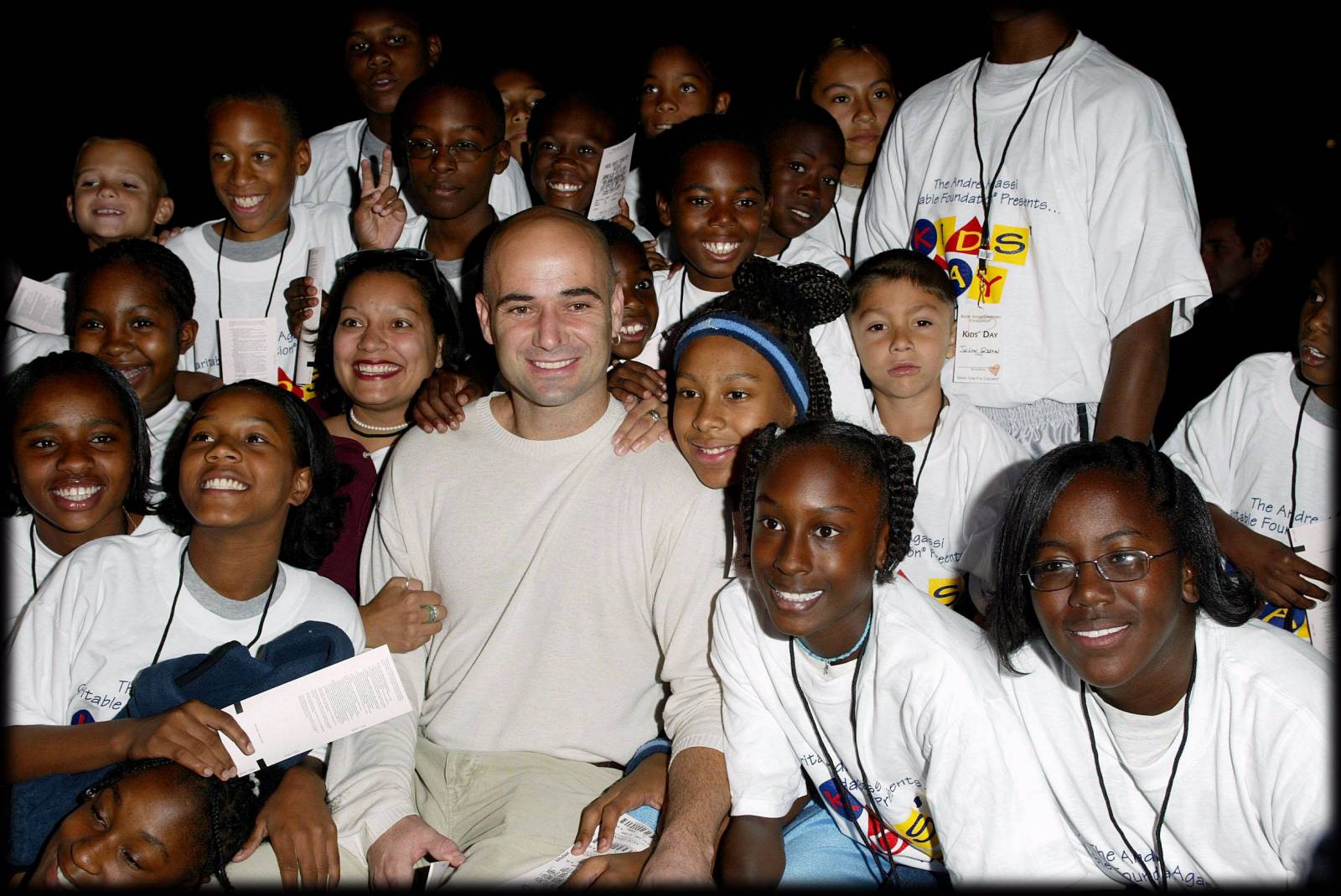 7TH ANDRE AGASSI GRAND SLAM FOR CHILDREN PRE SHOW MGM GRAND LAS VEGAS USA 28 September 2002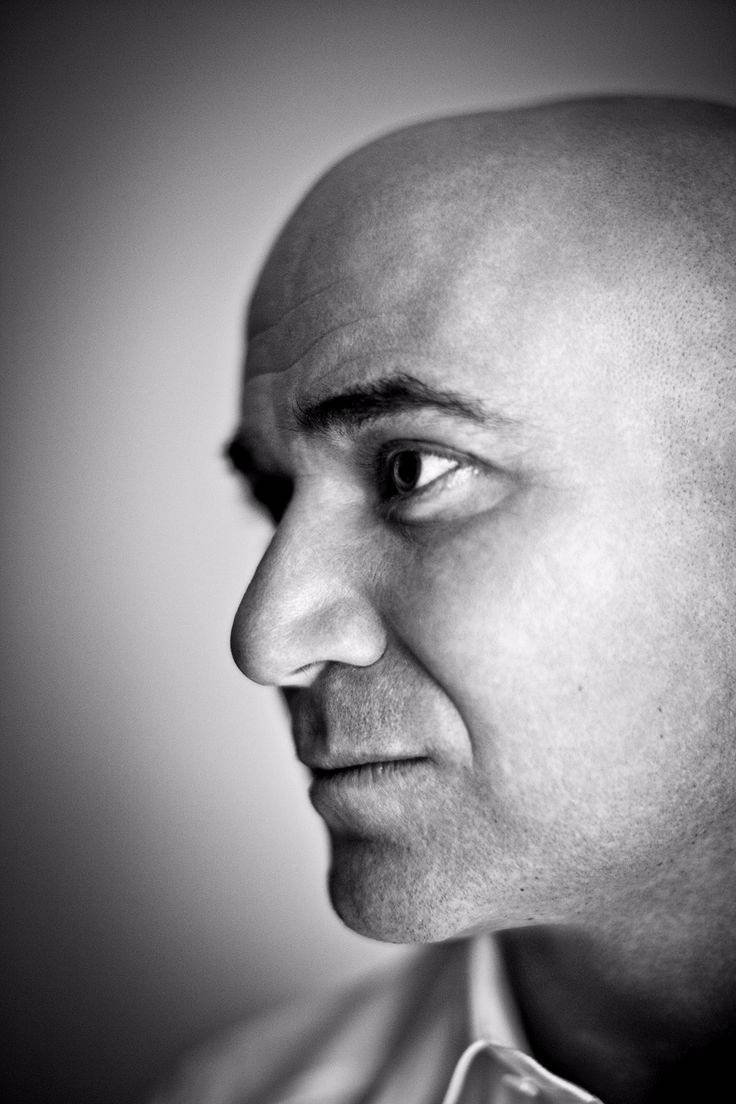 Andre Kirk Agassi, born April 29, 1970 in Las Vegas, is an American tennis player. From 1986 to 2006 he won 60 men's singles titles in the ATP circuit, of which eight Grand Slam tournaments and one Masters. He is the only player in the history of Tennis to have won all of the seven most prestigious men's singles titles: the four Grand Slam tournaments, the Olympic Gold Medal, the Masters and the Davis Cup.
Subscribe to the Newsletter
Subscribe to the Newsletter
To keep the emotion, subscribe to the Newsletter